Your network of Communications, Research and Human Skills experts.
SAMS Network was founded in April 2000 and is expected to generate sales of EUR 1.1 million this year with its seven network partners.
Our focus is to support technology-oriented companies in the B2B sector.
Thinking outside the box, we optimize your public relations and marketing communications as well as your human skills.
By arming you with our targeted market research and analysis, we give you peace of mind that you are doing the best you can to achieve your goals.
Offering a broad service portfolio that includes Communications, Research and Human Skills, we always strife to provide you with interdisciplinary advice and support, because you need an optimal combination of these areas to reach your exact goals.
CEO and founder
Michael Hennen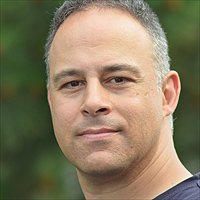 Communications
Nadine Schiele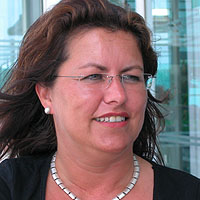 Human Skills
Monika Hennen
Our network
SAMS Network is made up of freelancers and small teams of experts who come together for custom projects. The goal of the network is to always provide the best solution for our customers, without overheads or rigid ties between partners.
For interdisciplinary tasks, a dedicated cross-project management team is installed that accompanies the customer from first contact to completion of all projects.
Senior Public Relations Manager
Würselen
15.06.2021
We are currently looking for an experienced all-rounder to support our B2B technology customers in the role of PR manager/ consultant. Our key focus areas include embedded computing, electronics, automation, logistics and materials handling. Your job as a PR manager/consultant has international character, as we primarily work with the pan-European trade press on behalf of our customers. You will need a very good command of English as well as technical understanding. Ideally, you should be able to describe the solution to a problem in three sentences. You are in daily contact with the leading journalists of the European trade press in our target industries. Together with our key account management and copywriters, you coordinate the launch of press releases and pitch high-quality technical articles. You distil media coverage into meaningful charts and propose further communication measures. You communicate directly with our customers to coordinate the details of individual projects. With increasing experience and training, you handle customer accounts independently and write content, given technical and textual strength. We welcome applications from career changers with very good knowledge of English and technical understanding. If you are interested, please send your meaningful application with photo and salary expectations to michael.hennen@sams-network.com
15.06.2021
We are always looking for a copywriter/PR journalist to support our customers in the technical field.
We welcome applications from copywriters who love technology. We expect excellent writing skills and a good grasp of technical concepts along with the ability to bring complex issues to the point in a timely and unconvoluted manner. Ideally, you can describe the solution to a problem in three sentences. We also like to hear from career changers with a very good command of English and technical understanding. This applies in particular to experienced technical engineers who enjoy writing and bring along a certain amount of marketing and sales know-how, because our texts should convince potential customers. If you are interested, please send your meaningful application with photo and salary expectations to monika.hennen@sams-network.com